A Month Out – How, Why and What I Learned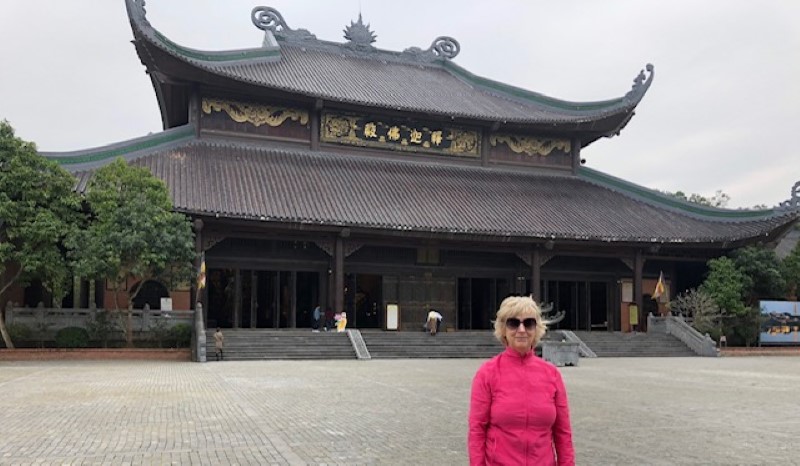 This January I took a full month away from the business.  While I love my clients and delivering communication skills coaching, it was total bliss to go a full month without:
A single email.
A single client call.
A single minute of facilitation.
While I have taken several breaks of two to three weeks, this was the first time in 13 years that I switched off completely.  Full confession, I did have a few WhatsApp calls with Sharon (my Operations Coordinator), but they were short – I promise!
In this blog, I want to share why I decided to take the full month off, how I was able to, and what I learnt.
1. Why?
Since I set up On Your Feet in 2010, I had not switched off entirely for more than a couple of days.  Maybe some of you can relate to this?  I may, dare I say it, have been a bit of a control freak!  On top of this, I do think being "on" becomes a bit of a habit … well, it did for me anyway.
Also, last year, we sadly lost our Mum in early March.  She was 90 and had been in a nursing for a few years, with a quality of life that was diminishing daily.  Even though I knew she wanted to go and was ready to go, being with her during her final few days of her life, was a very sad experience.  So, not only was it a very sad time – it did make me very aware of my own mortality.
The other reason was not as deep and meaningful.  We had originally planned to go away for the month, to holiday for 2 weeks and work for 2 weeks.  However, it turned out that my husband was in between contracts, and off for the month of January.  When I realised he would not be working, I knew I would be mad jealous!  So, I looked at the possibility of taking the additional 2 weeks off … and the month out was born!
2. How?
The 2 most vital enablers were a great team and having really solid processes.
Team
The On Your Feet show was kept on the road by our brilliant team.  Sharon looked after all-things Operations.  With Debbie keeping control of the all-things finance.  Majella and Aideen as facilitators delivered all the programmes in my absence.  All ran like clockwork, so a massive thank you to them all.
They helped me realise – I am not indispensable.
Processes
Processes was a big one. We did always have processes.  However, there was a big flaw with them.  The flaw was me!  I do like to change my mind.  One small example, we had a process for dealing with enquiries through the website.  However, shamefully, I would chop and change based on who the enquiry was from, whether I knew them, the size of the prospect etc. etc.
Last year we completed a Lean for SME programme with Jigsaw.  The output was there are now very clear processes, documented in flow charts.  More importantly, I stick to the processes.  Which is probably a great relief for my colleagues!
Timing
Timing was also a factor. January can be busy with training delivery – this was all handled by the team.  However, while delivery is busy – sales and general business development are quiet.
For the first 2 weeks in January, sales and business development is totally dead.  Our clients and prospects are just settling back into the office after the Christmas break.  Weeks 3 and 4 there might be some little rumblings but it is really February before any serious calls actually take place.  So, for me, choosing the right time made it so much easier.  For others, your quiet time might come at another time of the year.
Let your clients know
I touched base with my most regular clients in December to let them know I would be off the radar for January.  Those who I know better, typically those I have known for longer, I shared with them what I was doing.  Every single one of them said "good for you" or words to that effect.  I was really surprised at how positive and enthusiastic they were for me.  By contacting them, it also meant that we could have necessary conversations in December, before I went or early February on my return.
Switch off the apps
Day 1 in the airport, I went to peep in LinkedIn, but stopped myself just in time.  I had already put on my out of office in LinkedIn (I love that function!) so there was no need to respond.  I swiftly deleted the app to avoid the temptation.  Ditto with email notifications.
Also, I had a separate personal email account that I could use where necessary for bookings etc.
3. Learnings
First thing I learned was that it is absolutely super to completely and utterly switch off.  I will be doing it again next January!
As I mentioned already, I learned that I am most definitely not indispensable.
If you want to switch off you must have solid processes, that everyone sticks to.  It simplifies life for those keeping everything going.
Your clients will wait for you … just communicate with them so there are no surprises.
Get great people around you.  I know it is easier said than done, but having Sharon, Debbie, Majella and Aideen was crucial to the business running in my absence.  However, even if you are a solopreneur – I do believe where there is a will, there is a way.
Finally, I know some of you might be curious as to what I did for the month.  Well, myself and himself, went to Vietnam.  We flew into the North and travelled along the East Coast, with some hops inland, and on down to the South West.  We travelled by sleeper train, motorbike, bicycle, moped, sleeper bus, ferry and 2 internal flights.  We stayed in homestays, lovely hotels and some fairly dodgy 1 star hotels rooms.
The Vietnamese are lovely, welcoming people and we felt safe at all times.  We will do well to find somewhere that will be as good next January!