3 key points to help you prepare for a virtual presentation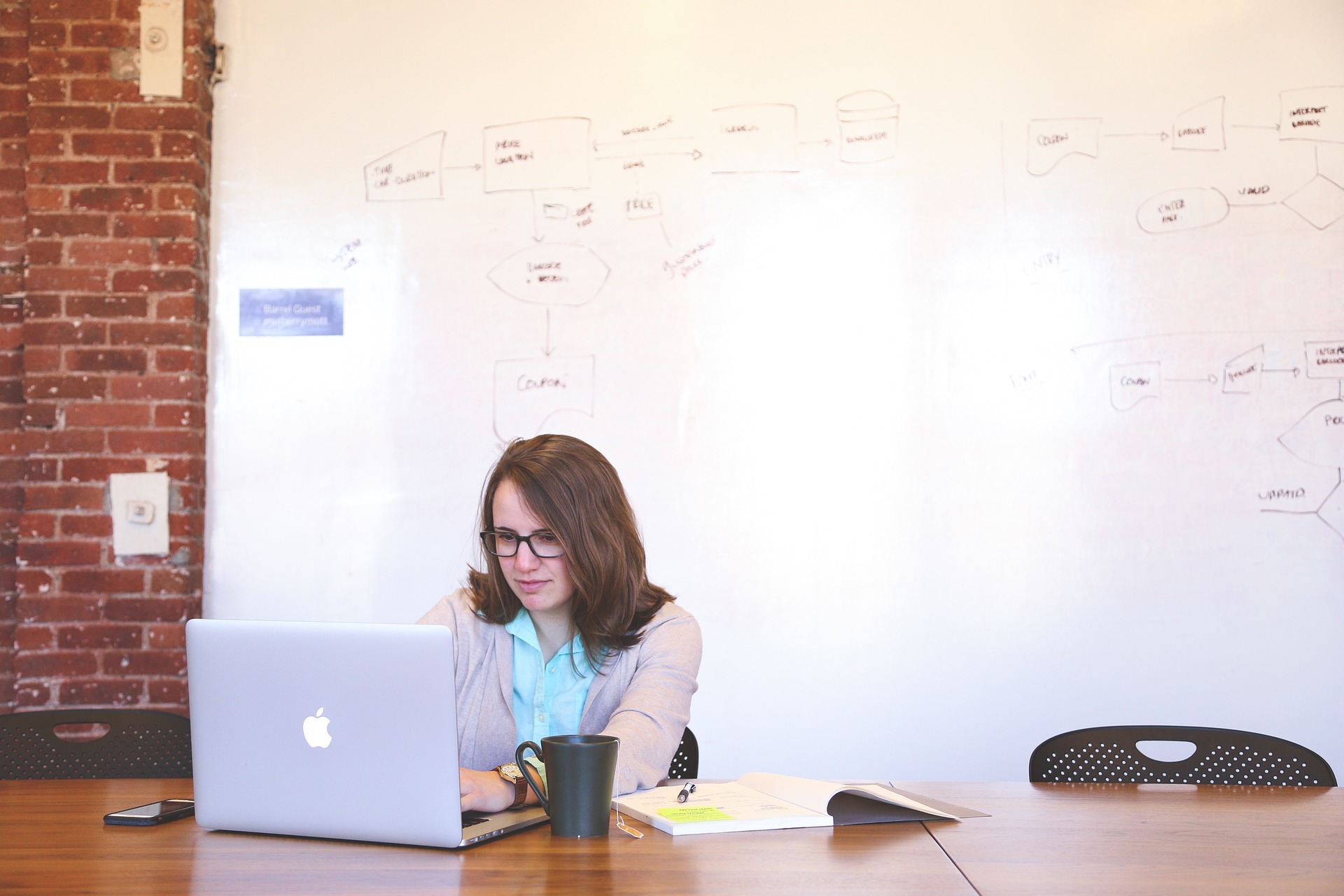 With the advancement of technology, the world has suddenly become a very small place.
Whether you're a small business using remote workers, or a large company with offices globally, it's now a lot quicker and easier to reach people in different countries and timezones using virtual presentations!
The demand for virtual presentations is increasing and we are being asked about them more and more during our in-company Presentation Skills Masterclasses.  Many of our clients are using them for not only team meetings, but also client meetings and sales pitches.
We ourselves regularly deliver coaching to clients in other locations using Zoom or Skype.
Just as you would expect in a standard face-to-face presentation, preparation is key! Below are our top 3 areas to focus on when preparing for a virtual presentation.
1.  Software / technology
If you're presenting to a client, make sure you let them know what software you'll be using when you arrange the appointment.  The chances are they may already have their own web-conferencing software installed such as GoToMeeting or WebEx.
If you have to use something different from what they're using, let them know in plenty of time as they may need their IT department to give it the go ahead.  If you're presenting to team members within your organisation then this probably wouldn't be a problem as you would more than likely be using the same software across the board… but double check anyway just to be sure.  In addition to the ones mentioned above, we find many of our clients use Teams,  Blue Jeans, Skype or Zoom.
As mentioned previously, we tend mostly to use Zoom for our online presentations coaching.  However, where a client uses different software, it is easy to switch as they all work in similar ways.
Nobody can predict what's going to happen with technology.  Your computer, or that of your audiences' could suddenly stop working for no apparent reason, and that's okay… people understand that these things happen.  The best thing you can do is remain calm.  If the issue still isn't sorted out after a few minutes then ask the participants to reschedule so you're not wasting their time.
Regardless of who you're presenting to it's always best to have a Plan B… just in case!
2.  Set Up / Environment
It doesn't matter where you are when you give a virtual presentation – in your office, at home, in another person's office – the same rule applies, get rid of ALL distractions! Turn off your phone, close the door, switch off any notifications, and make sure other members of the household (if at home) or office know not to disturb you.  Remember what happened with Professor Robert Kelly's interview with the BBC? He certainly gave many of us a good giggle!  Fortunately for him, there was no reputational damage – in fact his reputation may even have been enhanced.  However, best to keep small children out of sight for your virtual presentations.
Another point to consider is your environment.  What is going on in the background? For example, if you're giving a presentation in an office, take a look at what your audience will see behind you and remove any materials that could cause offence, or any client information that could bring up confidentiality issues.
The same goes if you're giving a virtual presentation from your home, look around at what the audience will see behind you… it's not professional to have piles of dirty laundry in the background!
Check everything before going 'live' – main things to double check are:
the lighting – make sure you don't appear too brightly lit or washed out (don't sit in front of a window)
the camera position – don't have the camera positioned so you're looking down into it… it's not flattering (chin-wise), and it gives the audience the impression you're looking down on them.
your seating position – you want it to look as though you're sitting facing your audience across the table so make sure the camera shows the upper part of your torso as well as your head.
3.  The Actual Presentation
The one key tip of preparing for any type of presentation is to practise as much as possible out loud.  Vocally, make sure to vary your pitch, put more energy into your voice, and watch your pace.
"Act enthusiastic and you will be enthusiastic" – Dale Carnegie's words are as true today as when he first said them all those years ago.  Next time you have to give a presentation – act enthusiastic and you have a much better chance of engaging your audience.
With regards to your presentation slides, use more visuals, limit the amount of text-heavy slides, and if you have any slides which only need to be shown for a few seconds, an image of a quote for example, leave it up for longer… especially if your audience is in another country as there could be a slight time delay.
If you want your audience to have the handouts and/or any relevant materials, send them in plenty of time before the presentation so they have everything they need in front of them.
Another benefit to them already having the slide handouts is if anything does go awry with their audio, they can still follow along with the presentation content.
If your team or organisation would like any help with presentations, please feel free to contact us about our 1 day and 2 day in-company Masterclasses or our virtual presentations coaching for groups or one to one.