PRESENTATION TIPS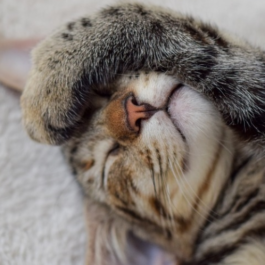 How to read a presentation without sending the audience to sleep!
We all know that we shouldn't read a presentation or speech. It's not ideal and you could end up disconnecting from your audience; it is better to deliver a presentation as a conversation.
However, sometimes for legal, policy or other reasons it is necessary to read verbatim.
The tips below have been selected from a longer list and mainly focus on the ones that enable you to maintain eye contact, which is arguably the principal challenge when reading a speech.

1. Type the speech on the upper 2/3 of the page. This will make eye contact easier as you have a shorter distance to raise your head.

2. Begin with first 2 pages side by side. As you reach the end of the first page slide the 2nd page on top of the first.  This prevents the paper from shuffling and becoming a distraction.

3. Pace your looking down and looking up. Always ensure that your eyes are up at the end of a sentence.

4. Avoid breaking sentences over pages.  This will allow you to ma...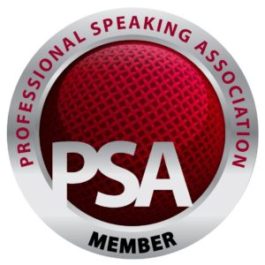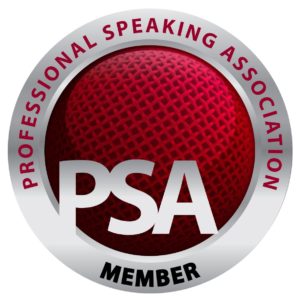 Tips from the PSA (Professional Speakers Association) UK and Ireland
As a member of the Professional Speakers Association UK + Ireland – I am fortunate enough to be exposed to fantastic speakers with fantastic tips.  The annual annual UK + Ireland conference was held recently in Reading.  The speakers were not just from Ireland and the UK but we also had speakers from Canada, USA, South Africa and New Zealand.  We were also privileged to have the company of  two Global Speaking Federation Presidents, from the USA (NSA – National Speakers Association) and Asia (GSF -Global Speakers Federation).  So we were in great company for the 3 days.
Below are tips from some of the speakers – as relevant here as they are in their own countries!
Tip 1 – customise your content
This first tip came from David Newman of doitmarketing.com.  As we were in the UK, he had references to cups of tea vs cups of coffee which he would refer to in his native USA.
Several of his slides had obviously been tailored for a UK audience.  For instance, he spoke about g...